#1 Nationstates.net):
The Nationstates website is great for a few reasons. First of all the layout is easy to navigate and nothing is difficult to find or confusing. The highlighted areas easily show important bits of information for yourself and the website as a whole. Also the information that needs to be shown is easily found and your eyes are drawn to the large highlighted text. In addition the banners and pictures don't conflict with each other and the profile nation  I'm looking at (mine) is shown prominently and is not easily overlooked.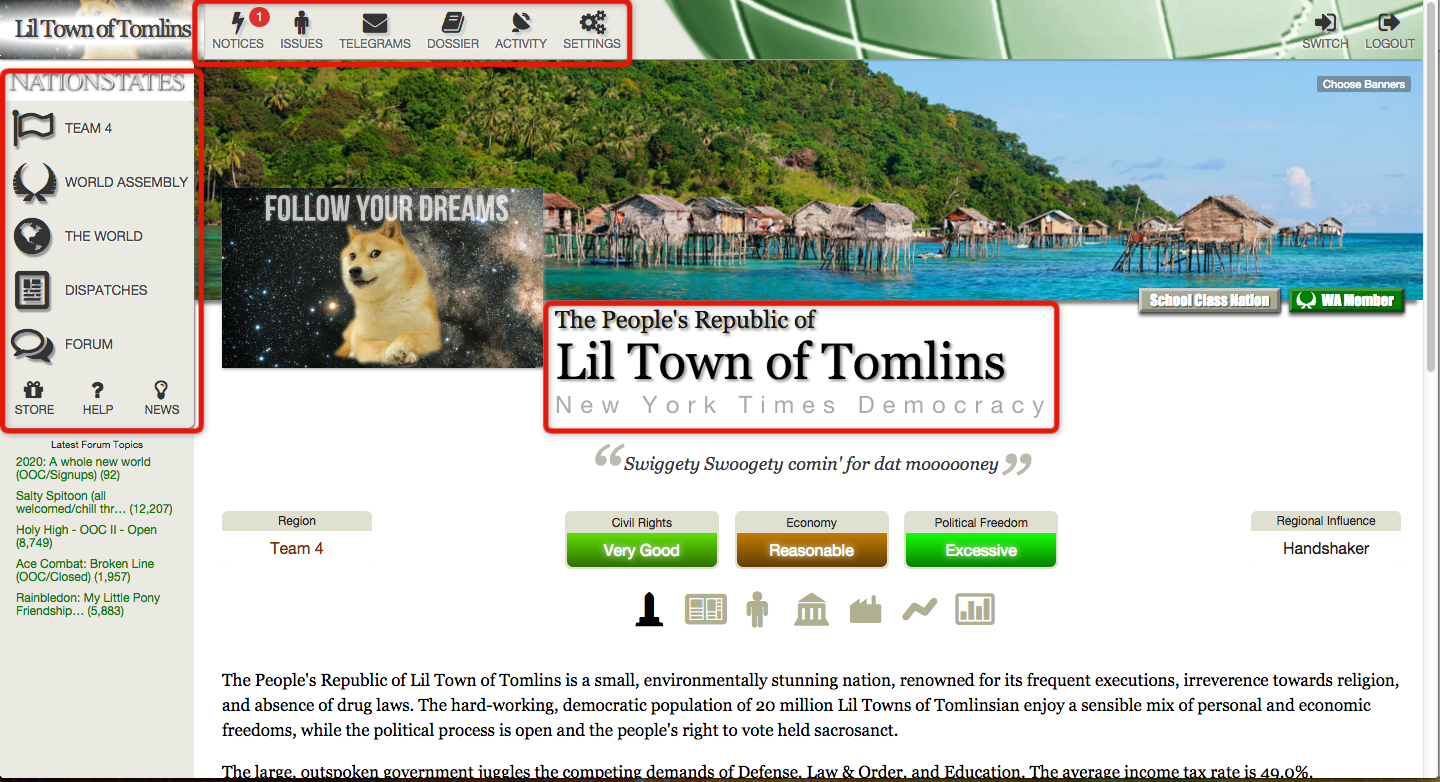 #2 Youtube.com):
The youtube website while viewing videos is great for multiple reasons. the highlighted areas are key to what the website shows and they are displayed prominently and larger compared to the rest of the page. This means that you are less likely to glaze over something important and instead view it as it is supposed to. In addition the color scheme of the website is easy on your eyes and it is not distracting. It is also easy to navigate the important parts of the website such as the search bar, subscribed list, and your personal profile.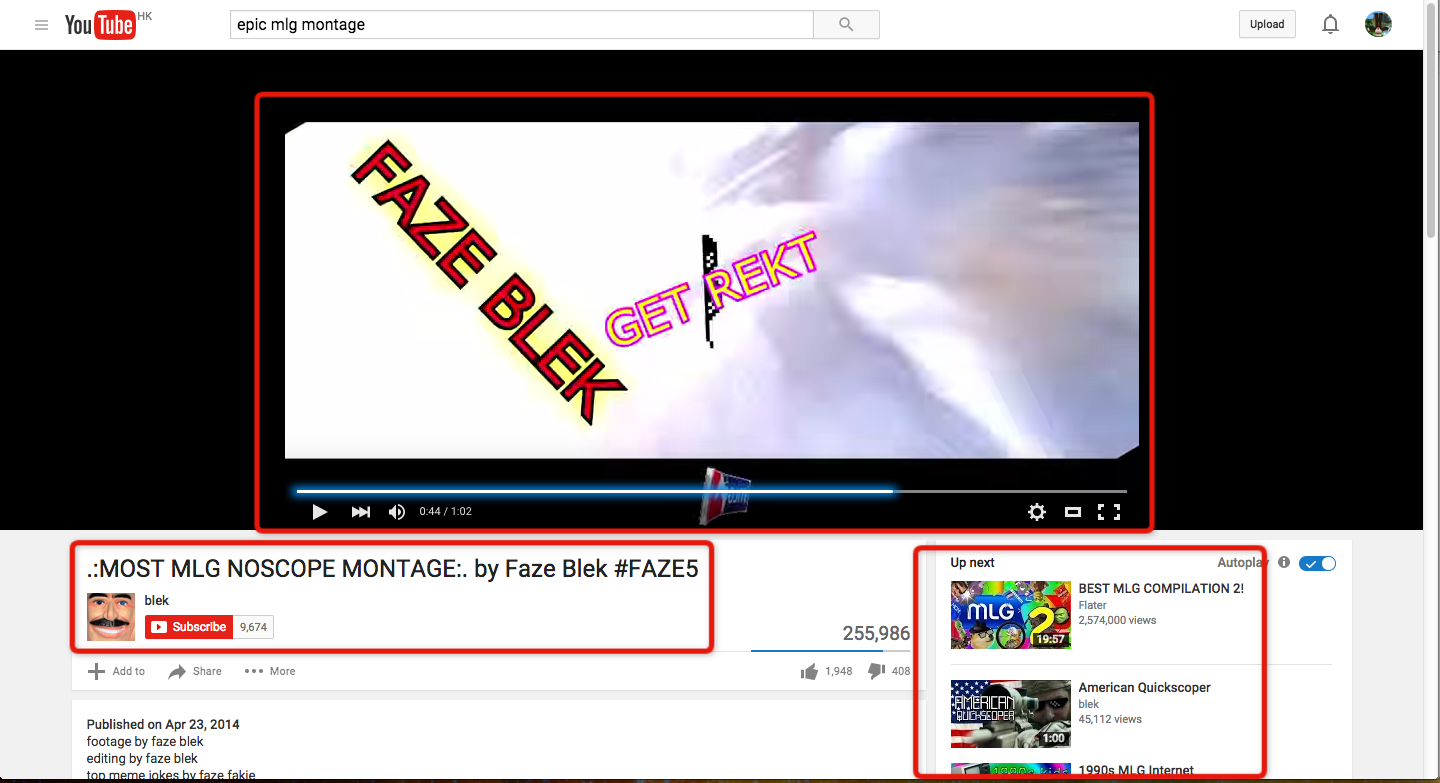 #3 Razerzone.com
This website is great for multiple reasons. The website is made up of three main components, the navbar, a slideshow that highlights new products and website news, and another bar highlighting products and recommendations. This allows for easy navigation and allows a viewer to be drawn immediately to the content that is important. In addition the background colors don't distract and don't draw you away from the main parts of the website.