TOP TIP TUESDAY – 23rd January 2018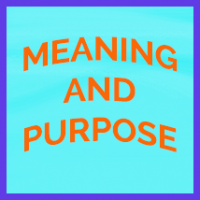 Five Ways to Foster Purpose in Adolescents – Leading a life of purpose benefits both physical and psychological health but, according to research, only about 1 in 5 High schoolers are actually leading a life of purpose. This article outlines five empirically based approaches parents and mentors can use to help youth discover a personally meaningful direction in life.
The Top 10 Insights from the 'Science of a Meaningful Life' in 2017 – This is a list put together by the people at Greater Good Science Centre, UC Berkeley,  where they polled 350 researchers, asking them to name the peer-reviewed findings from the science of a meaningful life that were most provocative, powerful, and influential from 2017. An interesting read.
Recipe of the week – super tasty Homemade Oat Granola – a time saver for those busy mornings and one batch can go a long way (depending on your self-control of course)!!! Why Oats? Oats are such an amazing way to start the day. They're rich in important vitamins, minerals, fibre and antioxidants which work to improve healthy gut bacteria, control blood sugar levels, ease digestion and increase feelings of fullness.
Have a healthy week 🙂
Image credits: http://jeanninewalston.com/wp-content/uploads/Meaning-and-Purpose-200×200.png, https://supercharged-wpengine.netdna-ssl.com/wp-content/uploads/2017/10/IMG_4294.jpg